Domaine Les Pins is easy to reach:
By road
Domaine les Pins is approximately 8 hours drive from the northern ferry ports of Calais & Boulogne. The most direct route is by motorway to Limoges and then on the RN21 to Thiviers.
By air
Daily flights operate from the UK to Limoges (45 minutes), Bergerac (1 hour 30) and Bordeaux (2 hours). These airports are well serviced from London Stansted, Southampton, Liverpool, Bristol and East Midlands.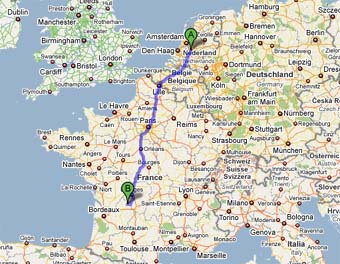 Domaine les Pins - Cathéla & Rinus Huis
+33 (0) 7 8609 7524 - +31 (0) 174 41 5505