All your senses are positively stimulated at Domaine les Pins. You hear can the silence, which is will only be broken by the song of the birds. You can smell the flowers and herbs. You see the many butterflies.
On various places there are seats from where you can enjoy the panoramic view. also for the sporty guests there is a lot to do on the terrain.
Baking pizza
What's more fun than making and baking your own pizza or bread. At first you have to gather the dry sticks from the forest and heat up the authentic wood fired pizza oven. You'll make your own pizza and then the exciting moment ..... baking. Adults and children love it to eat their own made pizza or bread.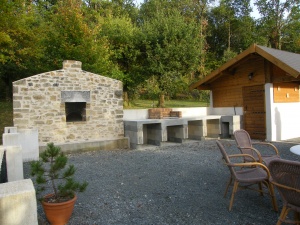 Hiking
There are beautiful hiking trails directly from your cottage. At dawn you might spot a deer. In the surroundings there are many more beautiful trips to make, through untouched nature and tranquil villages. We have various routes available.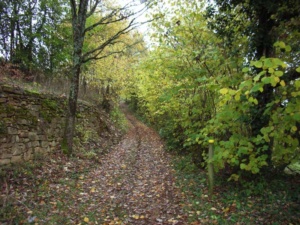 Various seats
Would you like to retire or enjoy the amazing view from another point? Then, on our property there are several seats. And if it is a little cooler in the evening and you still want to sit outside, it is wonderful to stay under the roof.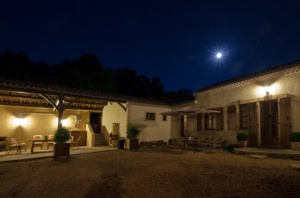 Potager garden and chickens
Nothing tastes better than a sun-ripened tomato or a fresh egg. With enough produce in our vegetable garden, we offer various organically grown vegetables or our fresh eggs. Delicious fresh herbs may be picked every day by arrangement.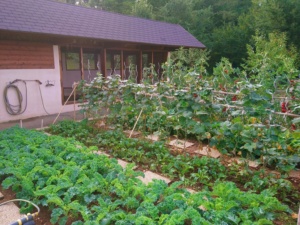 Beautiful colour
Every day the sun goes down. Because of the distant view, this natural phenomenon becomes a beautiful colour palette and is every day different. This makes the sunset especially a breath taking experience, seen from all the terraces.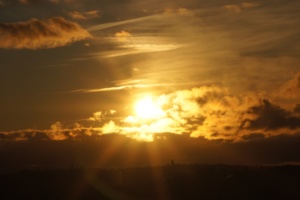 Boules Balls
If you go to France on holiday, you should always bring your boules balls. Pétanque, so the French call it, is the national popular sport. Also on our domaine is a jeu de boules court.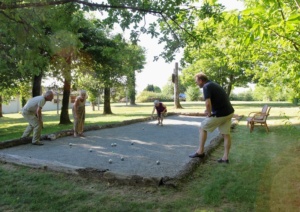 Swimming lake
At a short distance (3,5km) is a beautiful swimming lake with beach, sunbathing and playground. Here young and old can swim, the children build sandcastles or play in the playground. Moreover, there is also a cosy terrace for a snack and a drink. There is supervision in high season. Parking and access is free.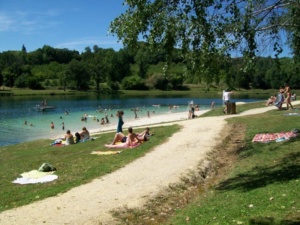 Playing field
If you want action you can play badminton, basketball, football or jeu de boule. Young and old people meet each other on the playing field. The little children  can play here safely and undisturbed.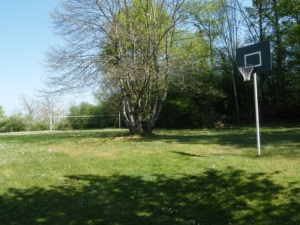 The little ones
We have some children's stuff available, everything of good quality. A wooden bed with small tables or a junior bed, wooden high chair, stroller with pneumatic tires (Quinny), bath, toddler bath for outside, play table with chairs.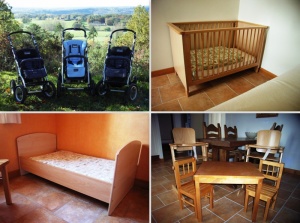 Barbecue
The BBQ is available for everyone, you can use the BBQ  under the roof in the courtyard or in the outdoor kitchen.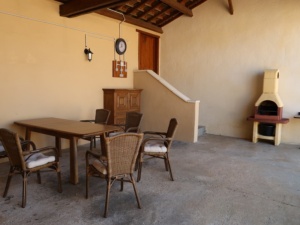 Play corner
We have under the roof a play corner for the children. They can play there with lego, cubes and cars, with each other or with a parent. There is also a closet with games, books, balls etc.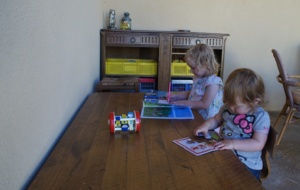 Domaine les Pins - Cathéla & Rinus Huis
+33 (0) 7 8609 7524 - +31 (0) 174 41 5505